About BMB Industrial Cabs
Raventa Limited (RTA) acquired BMB Weatherproof Canopies Ltd in May 2014. Shortly after the company name was changed to BMB Industrial Cabs Ltd (BMB). RTA's strategy is to buy good, small-medium size companies with unrealised potential, and grow them through investment in people, systems, technology and acquisitions appropriate to the individual business. Further information on Raventa can be found at www.raventa.com.
Since the RTA acquisition, BMB has gone from strength to strength and has moved to a brand-new facility in Birkenhead that provides the required space and layout that the business needs to realise production efficiencies and grow. This move has been a major milestone for BMB and was the first of several steps to move the company to the forefront of cab design technology in the UK and across Europe. The facility on Turbine Park is approximately twice the size of the previous facility with dedicated areas for production, design, commercial and administration, which has enabled each function to grow its skills, quality and productivity
As part of the relocation BMB implemented several new design procedures using Solidworks CAD & CamDUCT software. BMB made major investments in new manufacturing processes to produce cabs with more speed and accuracy.
Today BMB employs approximately 25 people and continues to hire the necessary skills of engineers and designers to maximise the value of the investments with six-sigma based processes and CAD technologies.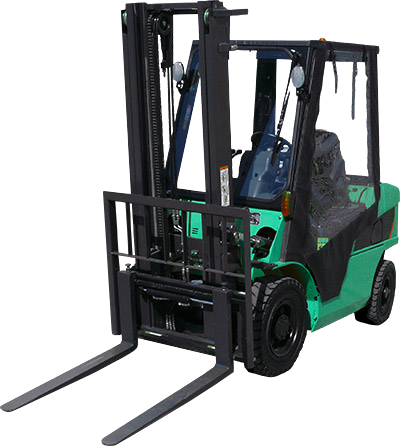 BMB manufactures for both PVC & steel components starting with high precision CNC steel and PVC cutting technology. The cut files are based on thousands of designs held in the company's cab database developed over 20 years. Highly skilled technicians then take the parts and carry out a number of further process steps (folding, painting, sewing, etc.) in strictly defined manufacturing 'cells'.
In a true 'Lean Manufacturing' environment orders drive throughput; pulling materials through each of the process steps, using simple but effective ISO9001: 2015 quality controls. This ensures the efficient use of manpower and machinery; reduces waste & defects; and delivers finished product to the customer within ever decreasing lead times.
When production demand fluctuates, intelligent scheduling maintains production output, creating finished product stock which can be utilised to iron out the frequent peaks and troughs in demand, again ensuring customer demand is met without delay.
BMB also provides customers with a full design service using SolidWorks 3D design & CamDUCT software to meet customer design requirements and grow the company's cab range. A team of technical service engineers provide BMB's customers with a professional cab fitting service throughout the whole of the UK and Europe.