Fork lift trucks
BMB Industrial Cabs design and manufacture a whole range of industrial cabs for the forklift truck industry from full steel cabs and weather guard kits. They are all flexible combinations of steel screens and PVC canopies with associated accessories and spare parts such as heaters, wiper kits, wiper motors, arms, blades and more.
BMB own an extensive database of cabs drawings for a large variety of different forklift truck makes and models but if we do not have the required drawing for your particular forklift truck we offer a professional measure and design service.
One thing that differentiates BMB from their competitors is the company's capability to measure, design and manufacture both steel and PVC cabin parts, all in house at our factory in the North West of England. We are a one stop shop for all your post factory forklift cab requirements.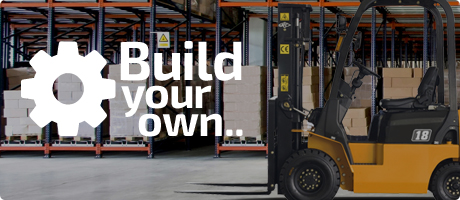 Build your Own
On this feature we invite our forklift truck customers to build the desired cab by selecting each separate screen and/or canopy and/or steel doors. Once the desired cab has been built it can be previewed through a short video which shows the selected cab parts onto the truck with an additional option of a 3D view which the user can drag at the touch of a mouse.
Click here to Build Your Own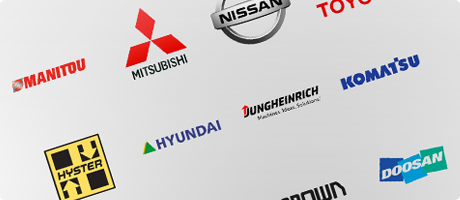 Truck Manufacturers
Browse the extensive number of forklift truck brands for which BMB have existing cab drawings. Please contact BMB directly or complete our Quote Request Form to request details and prices on any specific truck make and model. If a particular brand is not listed, please contact us so that we can provide you with a bespoke solution.
Click here for list of manufacturers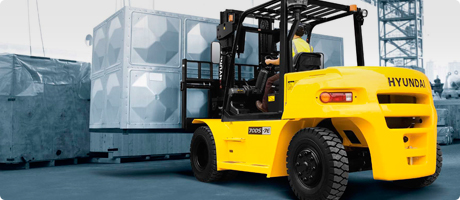 Truck Types
BMB caters for all makes models and varieties of truck. With vast experience spanning over 20 years we've built up a massive portfolio of designs for both historic and brand new trucks, which consists of over 20,000+ design files!
BMB's expertise covers a wide range of truck types which starts with the standard 3 and 4 wheel counterbalance trucks, electric, gas or diesel, for which we have an extensive design portfolio available to manufacture at short lead times. The company has extensive experience beyond these standard trucks into other types such as reach trucks, side loaders, tele trucks or cut down racking trucks. We can also provide ancillary products such as covers for pallet trucks.
In addition we are able to undertake special projects of which a great example is our recent work on a cold store specification cab, of which you can find further details on the Latest Designs section of this website. Other examples are bespoke products such as tannery specification, high vision ranges and sound proofed cabs.