We aren't just about Forklift Trucks!
As mentioned previously, here at BMB Industrial Cabs we don't exclusively work with fork lift trucks.
Steve Eccles & the design team recently worked a on a range of Nilfisk sit on units. The main image is a Nilfisk SC6000, a next generation ride-on scrubber dryer for large indoor areas.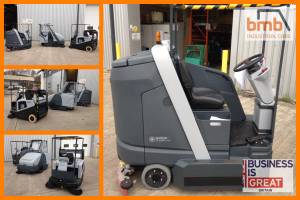 Great to have some different designs to work with.
Do you have any specific requirements for steel or PVC cabs, then why not get in touch to speak to a member of team here at BMB.
t: 0151 637 2323
w: www.bmbindustrialcabs.com
e: customer.services@bmbindustrialcabs.com
#team #design #work #notjustaforklifttruck #liverpoolcityregion #merseyside #forklift